This post is also available in:

English (영어)

简体中文 (중국어 간체)

ไทย (태국어)
Touring refers to travelling outside of the city you live in for work. Sex workers can tour within the state or territory they live in, interstate or internationally. There are many reasons why sex workers choose to tour for work. Touring allows you to travel to new areas in search of new clientele and potentially better pay. It has the double advantage of allowing you to make money while exploring new places.
However, being in a new environment and away from home produces new challenges you need to be prepared for such as feeling like you are in unfamiliar surroundings and isolation or homesickness. Additionally, touring can be expensive and exhausting as you have to organise accommodation, advertising, develop additional safety strategies and figure out the sex industry laws in the state, territory or country you are working in and how they are policed. Also, there are no guarantees that you will make enough money to cover the costs of travel, accommodation, advertising, food and other necessities for touring.  However, if you are organised and prepared for the challenges that lay ahead, touring can be exciting and very lucrative.
Tips for Touring
Before you embark on your sex work touring adventure, you need to figure out where you want to go and when. It is important to be aware that the states and territories and other countries have different sex industry laws that vary in the way they are policed. There are also different COVID-19 laws and restrictions on sex work in the states and territories. For these reasons, we highly recommend you contact the local sex worker organisation before commencing touring.
The local sex worker organisation may be able to:
get you in touch with a local peer educator
provide you with information on the sex industry laws and how they are policed
provide you with sex worker friendly accommodation options (if there are any known ones)
give you a general idea of the cost of things such as general prices of services provided by sex workers in that area, accommodation, food and other necessities
advise you on the various sex work options in that area and the optimal times to be there
Take all your safer sex tools with you. If you are touring to a rural area, it may be harder for you to access all the safer sex tools necessary for you to work safely and confidently. Book accommodation in advance and try to book accommodation with laundry facilities. Additionally, take extra towels and bed sheets with you so you always have spares. Don't forget to take a break. Go for a walk and explore your new surroundings. If possible, organise to tour with a friend. You can keep each other company while you check out your new surroundings and watch out for each other! Be aware doubles are not legal in some areas. Check the laws page on the Scarlet Alliance website or with your local sex worker organisation.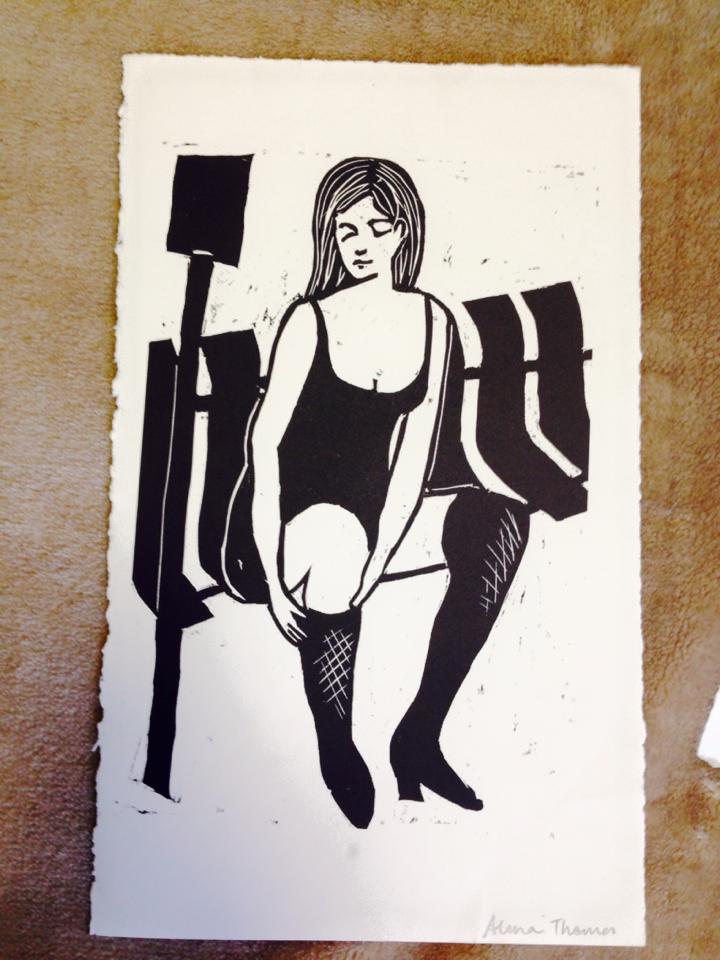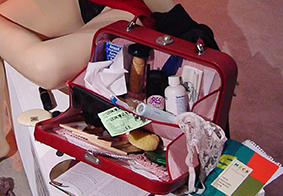 Workbag installation, Decriminalise Debby (c)
We are sorry that this post was not useful for you!
What can we do to make this a stronger resource for sex workers?
Tell us how we can improve this post.