This post is also available in:

English (영어)

简体中文 (중국어 간체)

ไทย (태국어)
If you have been discriminated against, intimidated, mistreated or are not satisfied with your health care provider (this includes doctors, nurses, gynaecologists, dentists, psychotherapists, naturopaths, acupuncturists and hospitals), there are various avenues you can take to resolve the issue. The quickest and possibly the easiest way to resolve an issue is to contact the health care provider directly, either by phone, email or face to face. Most hospitals and medical centres have a liaison officer or a person that deals with complaints.
If you do not think directly addressing the health care provider or service is appropriate, or are unable to resolve your issue by directly lodging a complaint to the medical practitioner, hospital or medical centre, each state or territory has a formal avenue for lodging complaints about health service providers. They are usually called the Health Care Complaints Commission, Health and Community Services Complaints Commission or the Health Ombudsmen.
Additionally, there are various other organisations that you can make a complaint to depending on your circumstances, such as the Disabilities Service Commission, Private Health Insurance Ombudsman, and Mental Health Complaints Commissioner.
Your complaint will usually be shown to the practitioner you are making the complaint about. However, you can request for this not to happen. If the Commission wishes to access your medical records as part of the process, they will need to ask for your permission or provide a subpoena.
If you would like some more information or support regarding your situation, contact your local sex worker organisation.
Tips for making a complaint:
Make a summary of the information you want to be included in your complaint such as what happened, names, dates, times etc
Consider contacting your local sex worker organisation for support, referrals or any other additional information
Figure out who you would like to lodge the complaint to first. For example, you may want to first make the complaint directly to the health care provider or the complaints liaison officer at the health service before lodging a complaint to your state or territory health care complaints commission
Consider and write down exactly what your grievance is about and how the situation has impacted you
Consider what outcome you would like to see happen as a result of your complaint
Decide what medium you would like to use to lodge the complaint, such as you can lodge a complaint via email, post, website contact form, telephone or face to face. Consider the positives and negatives of each medium
Consider getting assistance from a friend or an advocate. There are a number of agencies that can assist you in making a complaint, such as your local sex worker organisation
Make sure you have the health care provider's contact details
Think of any questions you would like to be answered when the health care provider responds
Make sure you have copies of relevant documents
Have a pen and paper handy if contacting via telephone or face to face so you can record what has been said and details of who has said it and when.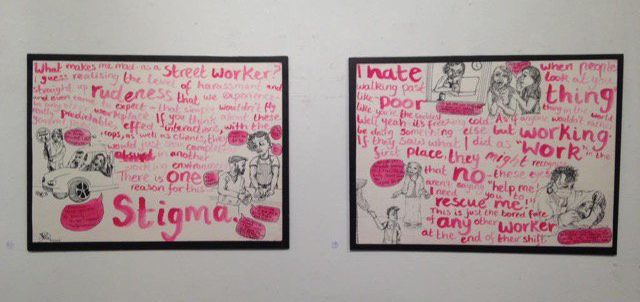 Print, Despot Debby, Debby doesn't do it for free (c)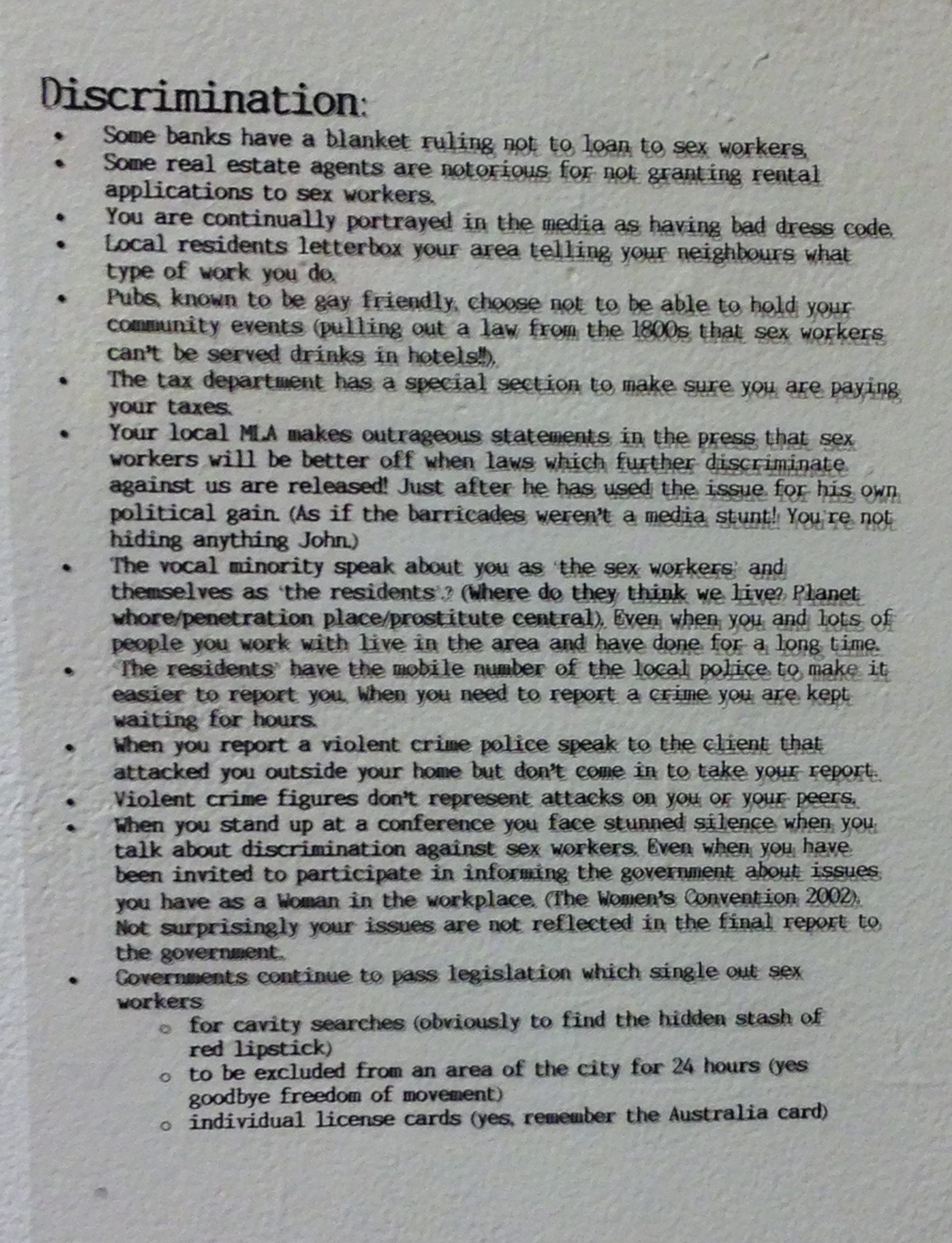 Transparency Installation, Debby doesn't do it for free (c)
We are sorry that this post was not useful for you!
What can we do to make this a stronger resource for sex workers?
Tell us how we can improve this post.