This post is also available in:

简体中文 (Chinese (Simplified))

ไทย (Thai)

한국어 (Korean)
Each state and territory of Australia has different laws governing sex work and the sex industry. In most states/territories there is a Sex Work (or 'Prostitution') Act, however sections of the Crimes Act and Public Health Act also affect sex workers.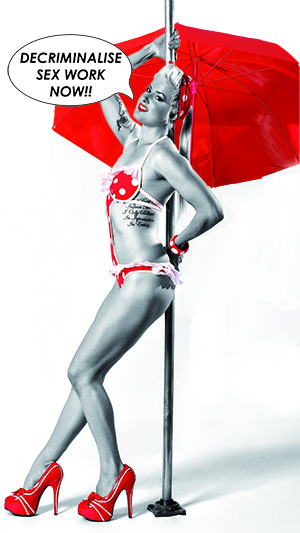 How STI or BBV laws could impact you
Depending on the section of the industry you work in it may be mandatory or a legal requirement to gain a certificate to indicate you have had a STI and BBV screening. Often these can be obtained under your working name.
The frequency of sexual health screenings and what is included in the screening may be determined by law.
If you contract a STI or BBV, in some cases it will be illegal to do sex work, offer some services, or the laws may require you to disclose this information to your client before the service.
In some cases it may be illegal to not follow a direction or condition of a public health order or you can be detained if it is deemed that you are or have put another person at risk.
Other sex work laws
The Scarlet Alliance website summarises sex industry laws in each state and territory. Your state or territory sex worker organisation can also assist you in locating information on your legal obligations and rights.
The Principles for Sex Work Legislation is a resource on different models of sex industry regulation and the impact for sex workers, including fact sheets.
You may be asked by clinic staff (or staff from a contact tracing unit) to disclose the contact details of your recent sexual partners. Clinic staff should recognise that as sex workers we often do not have contact details for our clients.
Detailed information is available for some states (see links below) but please be aware that the laws in relation to STI, BBV, testing and sex work differ for each state and territory. To find out more about the laws in your state and territory and how they impact sex workers, contact your local sex worker organisation.
Sexual Health and the law in Queensland, Respect Inc.
The Public Health Act and working in NSW, SWOP NSW
If you contract an STI or BBV you can access information on your rights and responsibilities from your local sex worker organisation.
Information on how to make a complaint against a health professional is also available.If you are charged with a sex work and BBV or STI related offence contact Scarlet Alliance for legal assistance referrals.
We are sorry that this post was not useful for you!
What can we do to make this a stronger resource for sex workers?
Tell us how we can improve this post.